India Development Center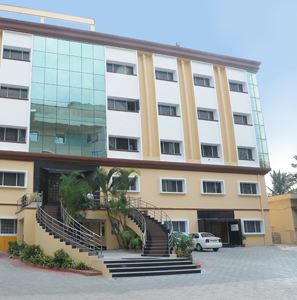 Located in Hyderabad, India, our India Development Center (IDC) is capable of executing the development and delivery of a wide-range of projects. This state-of-the-art center offers our clients the best software and hardware environments coupled with leading communication facilities. The center is fully-equipped and works as a virtual extension of our clients' environment – meaning that we're providing services 24/7.
We believe in continuous development, collaborating with our clients through every aspect of the process, ensuring we meet every expectation with round the clock support.
Inventory:
Dedicated fiber optic internet connectivity with fall-over ISDN link (ADSL)
Highly-secured hardware-based CISCO ASA Firewall. Giga speed managed layer-3 switched network
State-of-the-art VOIP phone system with integrated call management to both USA and India
High-end HP servers coupled with top of the line, continuously configured HP Business workstations for all users
Automated backup service integrated with all servers
Internet
MeridianSoft is connected to the internet through a high-speed, low packet-low global MPLS IP network with fiber to the building (FTTB,) which enables superior content delivery and advanced data networking. This allows for increased data transfer rates and higher performance in scenarios where site-to-site VPN is required for our clients.
VOIP
The MeridianSoft network is integrated with a high-end VOIP-based phone system based on CISCO hardware to handle calls effectively. All workstations have access to the VOIP system meaning that our clients can reach our developers/analysts/support team anytime during working hours.
Network Security
MeridianSoft utilizes a gigabit speed switched network with CISCO ASA firewall and routers. Our network is configured with V-LANs to provide isolation and allow for security among subnets.
Systems
MeridianSoft maintains high-end servers for development, database, QA, and production. All MeridianSoft software engineers are outfitted with the latest workstations that include all necessary licensed software and applications. All servers and machines are protected from the outside world by our firewall, McAfee Corporate Edition AV/Firewalls, and individual workstations' Windows firewall. Our dedicated, on-site systems administrators are experienced in data security, backup and server/system management.